Call for Special Sessions
Researchers interested in organizing special sessions are kindly invited to submit formal proposals to ISKE 2023.
The session chairs are responsible for the review process of the papers submitted to the sessions via the Easychair. These papers will be peer-reviewed by at least two reviewers. The accepted papers and review reports must be submitted to the conference committee.
A special session proposal should include:
² Session title
² Brief description of the scope and motivation
² Names
² Contact information
² Brief biographical information of the organizers
The template for proposal submission is available here in DOC.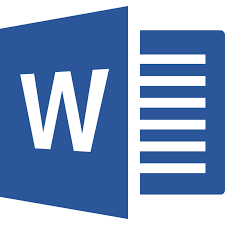 Important Dates
June 30, 2023

July 31, 2023

Full paper submission
July

31, 2023

August 31, 2023

Acceptance notification
Sept. 30 2023

October 30, 2023

Camera-ready paper submission
Shuwei Chen
Email: swchen@swjtu.edu.cn
Telephone: (+86) 028 87601047
Address: School of Mathematics
Southwest Jiaotong University, Chengdu 610031, China
Approved Special Session List is to be updated ...
SS1 Title: Deep Learning for Time Series Forecasting (Read More)
Organized by: Weiwei Jiang, Jiayun Luo, Miao He, Weixi Gu


SS2 Title: Logic, Computation and Artificial Intelligence (Read More)
Organized by: Bin Zhao, Hongjun Zhou, Shuwei Chen

SS3 Title: Decision Models under Uncertainty Applied for Sustainable Development (Read More)
Organized by: Rosa M. Rodríguez, Álvaro Labella, Luis Martínez


SS4 Title: Decision Systems and e-Service Intelligence (Read More)
Organized by: Hang Yu, Hongshu Chen, Ruiping Yin, Bin Wang

SS5 Title:Explainable Deep Learning Techniques and Applications (Read More)
Organized by: Long-Hao Yang, Fei-Fei Ye, Jun Liu, Yi-Xuan Lu

SS6 Title:Intelligent Manufacturing Enabled Sustainable Development (Read More)
Organized by: Zhenglei He, Zhebin Xue, Xianyi Zeng